While the early reports confirm the successor to the famous Moto X, which would apparently be called as the Moto X+1, new sources suggest that there would be far more customization options this time.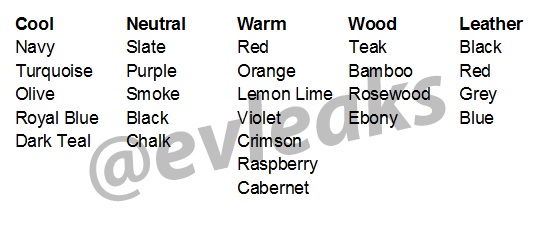 The Moto X was known for its customization options which included the wood back plate amongst various other colours. Apparently the successor to the Moto X will take customization to the next level by offering as many as 25 back plate options to choose from. The options would include wood with Teak, Bamboo, Rosewood and Ebony varieties, leather in Black, Red, Grey, or Blue varieties.
While the wood and leather varieties would be of premium category, there would be also the regular plastic back plate with warm colours including Red, Orange, Lemon Lime, Violet, Crimson, Raspberry and Cabernet; cool colours which include Navy, Turquoise, Olive, Royal Blue and Dark Teal and the neutral colours which include Slate, Purple, Smoke, Black, Chalk. 25 in total, that's a really a wide range to choose from.