We have been hearing rumors around the different Galaxy S5 variants since a long time. While some of the variants like the Galaxy S5 mini, Galaxy S5 Zoom or K Zoom have been leaked, there has been no revelations around the Galaxy S5 Active. We haven't really been expecting the Galaxy S5 Active, considering the Galaxy S5 itself comes with water and dust resistance IP67 rating, so why the need of a Galaxy S5 Active. Well, Samsung seems to have other plans, as leaked APIs suggest that the Galaxy S5 Active is coming.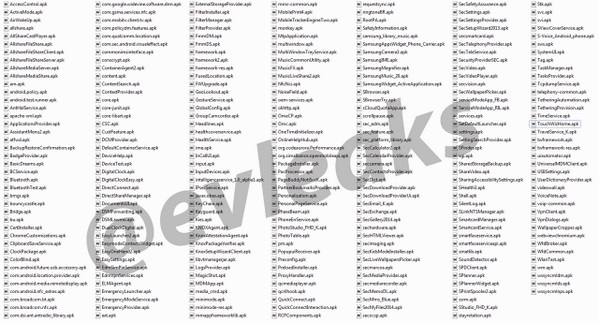 The ever reliable @evleaks has posted a picture of 277 API files, which show us that the Galaxy S5 Active is indeed in the works and coming pretty soon. The leak confirms the existence of the Galaxy S5 Active and we can expect the device to go official in the near future.
While we don't know much about the Galaxy S5 Active but we do know (and it's obvious) that it'll be closer to the S5, when it comes to specs. However, it'll be interesting to see how Samsung manages to make the device more rugged than the Galaxy S5. Well, we'll have to wait and watch. We'll surely let you know, when we come to know more about the Galaxy S5 Active.