Moto X+1 live images leaked
While we recently heard about the Moto G successor, new images of the Moto X successor have just popped up.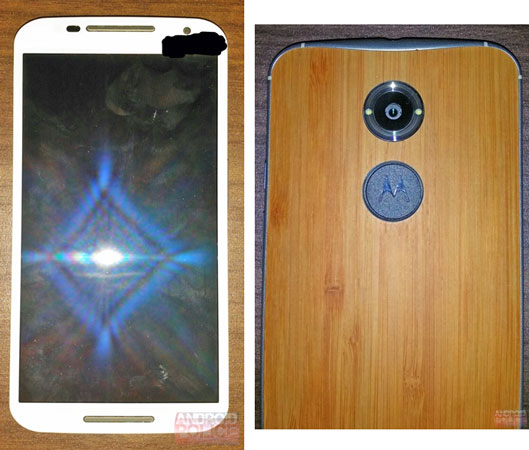 The alleged images of the Moto X+1 have surfaced giving a close look to what seems to be an almost ready handset. On first looks, the handset looks almost similar to the existing Moto X with just minor changes to the design. One of the major changes noticeable changes is the presence of the dual front facing speaker, similar to that present on the Moto E and that expected on the Moto G2.
Also interesting to note on the leaked images is the rear facing camera, which has a relatively larger opening with small LED flashes placed parallel. Other than that Motorola logo on the back panel is surprisingly larger and probably a plastic embedded into the cover, making it look ugly. We managed to get a look at the wooden back panel, which is one of the 25 expected back panel options.