Google recently announced the Moto G Google Play Edition while India is still awaiting the Moto G launch which is rumored to be happening by the end of this month and now Motorola has brought some pretty looking Grip Shell cases for the Moto G.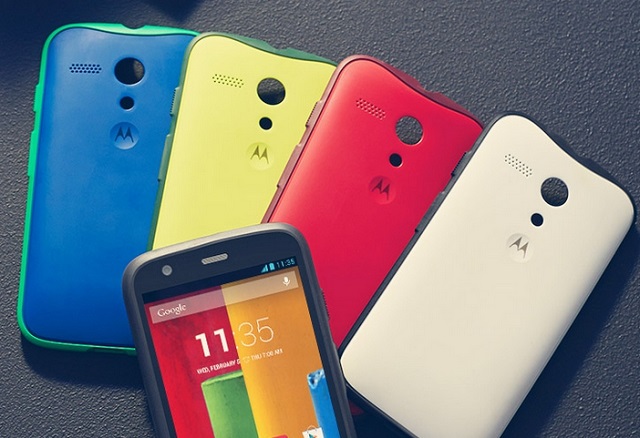 These Grip Shell cases while giving the Moto G a very attractive look also bring some protection. These new cases are rugged and they bring a nice rubber bumper protection from the outside for the Moto G. The cases come in five different color combinations namely chalk, black, royal blue, lemon lime and cherry. The color combinations are pretty cool.
While we are not quite sure of the protection from these cases but we are pretty sure these colors will add more personality to your Moto G. The Grip Shell cases are directly available from Motorola online and it costs $19.99 and we hope these cases make their way to India along with the Moto G later this month.