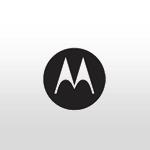 Motorola is determined to offer software innovation that gives unparalleled access to converged mobile computing experiences. These enhanced experiences drive the energy to solve real customer problems, like device management, enterprise security and content access.
Motorola Mobility brings Android to Enterprise with the help of 3LM and Ready for Business
3LM is set to be a new standard for enterprise computing on the Android platform. It allows the users to enjoy all the benefits of a smartphone with the full push delivery of corporate e-mail and security. Motorola Mobility is also set to offer the first mobile management solution for Android devices that supports all of the critical IT device policies commonly requested by enterprises and governmental entities.
3LM and Ready for Business software Provide:
Ease-of-use,

Cost-of-management

Security concerns of information Technology
Motorola will enable the Android ecosystem to work together to support the needs of the enterprise consumer by making 3LM technology available to other manufacturers during the second quarter of this year.
Motorola EDGE Home Center
Use this as a remote control to manage:
Home networks,

Mobile devices and

Other whole lot of services
Right at the place they wish for, this helps the users to solve their problems instead of relying on the customer service.
Just "4 Home"
It provides peace of mind at home and even when you are away from home. The software platform enables consumers to stay connected to their homes using simple and intuitive applications on their mobile computing devices, such as smart phones and tablets. 4Home services provide consumers with the real-time ability to monitor and manage home security, actively control systems and appliances, manage health-related solutions, and optimize energy consumption in the home.
MotoConnect: A Suite of Solutions to Sync Your Content
By merging ZumoCast and Motorola Media Link into a single platform, consumers will benefit from their own private cloud. The MotoConnect suite of solutions is available immediately via www.motorola.com/medialink and www.zumocast.com independently, and will merge by the third quarter of 2011.
ZumoCast: Delivering Your Content Where You Want It, When You Want It
Motorola Mobility is integrating the recently acquired Zecter Technology's ZumoCast into a sync and remote access platform for desktops, smartphone and tablets, delivering a simple way for consumers to easily and instantaneously access their home collection of music, video, photos and documents.
Medios: Bringing Entertainment and Community to Every Screen
Motorola Mobility's cloud-based Medios service management software enables service providers to offer true converged experiences, such as companion devices to the TV screen, or live and on-demand TV content to other devices both in and outside the home. By blending community with entertainment, Medios experiences create an emotional connection with consumers that drive increases in loyalty and revenue.
Connected Music
Using these service consumers can follow what friends are listening to, get recommendations on new songs and purchase them immediately. And while songs are playing, lyrics are streamed so users can sing along without missing a beat.
Connected Gallery
Motorola featured MOTOBLUR a new Connected Gallery service that merges photos and videos on your phone together with you and your friends' online albums from Facebook, Flickr, Photobucket, Picasa and more. By leveraging MOTOBLUR's unique data and network management capabilities, users can get pushed updates when new media is uploaded or friends comment on online media in a managed way to avoid overloading the network or consuming too much data.