While Motorola has been in news for quite some time now because of the Moto X, today the company's original DROID line surfaced.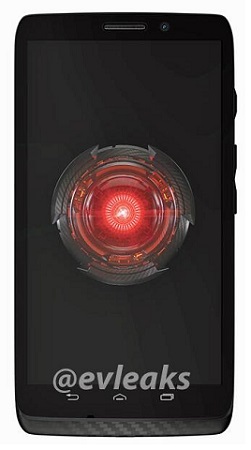 According to the images leaked online of the Motorola Droid Maxx, the capacitive button were seen on the device. The device design however was the same as the earlier Droid devices. The image leaked today is said to be the final renders of the device but it is surprising to see capacitive buttons instead of onscreen buttons, which is highly favoured by the company's new owner. Also the Motorola logo is nowhere to be seen.
Also the sources claim that there are three Droid devices which would be coming soon – Droid Ultra (Motorola XT 1080), Droid Maxx (Motorola XT 1080M) and the Droid Mini (Motorola XT 1030). It is yet to be seen if Google will also influence the Droid devices, considering Motorola claiming that it will still run independently.