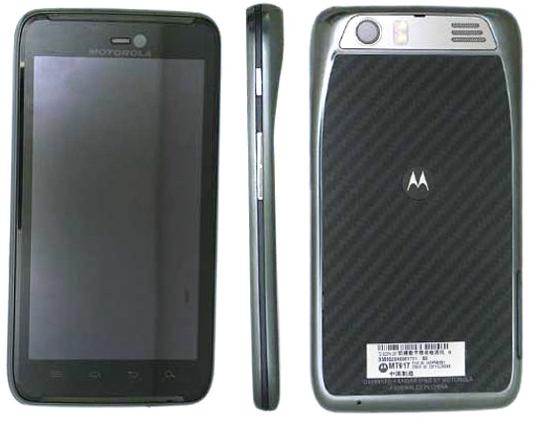 Recently we saw Motorola unveil the RAZR and there has also been news that it might be headed to India very soon. Well now there is a new version of the Motorola RAZR has been spotted with the model number MT917. This is probably a CDMA version that Motorola will launch in China.
The particular model looks a little different as well. The corners have been rounded which kind of reminds us of the XOOM tablets. There is also a new speaker grill and if you look closely, the flash for the 8MP camera has dual-LED instead of the single one on the original RAZR. The back seems to be the same, all covered with Kevlar, and the handset still has the same RAZR thin design.
We'll keep you updated if there is some official news about the MT917.