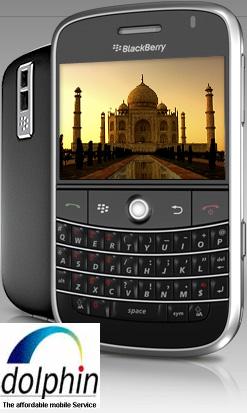 MTNL does not want to be left behind the race in offering the latest in the telecom arena, MTNL today launched its BlackBerry services under the post-paid -Dolphin Mobile service with both 2G and 3G GSM platforms in Delhi-NCR circle.

MTNL rollout of its BlackBerry solutions on the 2G and 3G networks by launching 3G enabled Blackberry Bold smart phones in Delhi today. MTNL's BlackBerry smart phones have a price range of Rs.14, 000-34,000 onwards. Three BlackBerry handsets launched today from MTNL are Blackberry Bold, Blackberry Curve 8310 and Blackberry 8700.
"MTNL has been consistently focused on offering the latest technology and services to its customers. Our strategic collaboration with RIM to offer BlackBerry services to our customers takes us a step forward in this endeavour" MTNL chairman and managing director RSP Sinha said today.He also added that Mumbai roll out can be expected in a month.
In an Exclusive talk MTNL Delhi's Mobile Services Head- Principal General Manager (WS) A K Bhargava said to our senior Editor Sanjay Bafna that "MTNL BlackBerry services introduced under the postpaid Dolphin Mobile service with both 2G and 3G GSM platforms,MTNL has launched various tariff plans for individual and corporate customers. Blackberry service would carry fixed monthly charges ranging between Rs.500 and Rs.1099."
MTNL Blackberry Internet service (BIS) plan comes at Rs.500 per month with free data Usage of 500 KB and Rs.899 for BlackBerry Enterprise services (BES) plan with Unlimited Plan, For individual customer it would cost Rs.3099 with Unlimited data usage plan. MTNL also announced that First 100 Customer who opt the MTNL BlackBerry services with get 3G plan at the charges of 2G Plan as promotional basis.