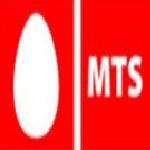 MTS India, the mobile telephony services brand of Sistema Shyam Teleservices Limited (SSTL), has crossed the milestone of 3 million subscribers in India.

MTS India CDMA Mobile services was launched in India in March 2009 and in less than a year the company has notched up an impressive subscriber base and the numbers continue to grow at an average monthly rate of over fifteen percent (15%).Rajasthan, West Bengal and Tamil Nadu accounted for the fast growth of MTS in India. The recently launched circles of Karnataka and Delhi/NCR have registered an impressive growth in customer additions already crossing 150,000 subscribers. Rajasthan, where SSTL had a presence for few years now has over 1.2 million subscribers. Kolkata & West Bengal accounted for over 700,000 and Tamil Nadu is close to 500,000 MTS subscribers. The telecom circles of Karnataka and Delhi‐NCR have successfully attracted over 150,000 subscribers in the last quarter of 2009.
MTS now has operations in eleven circles which include Tamil Nadu/Chennai , Kerala, Rajasthan, Kolkata, West Bengal, Bihar/Jharkhand, Delhi, Karnataka, Haryana, Mumbai and Maharashtra.

Commenting on this momentous occasion, Mr. Vsevolod Rozanov, President and Chief Executive Officer of SSTL said, " Industry regulator has adjudged our network as one of the best in quality in the industry. I am happy that more and more subscribers in our telecom circles are endorsing our services. I am extremely happy that MTS services and products have found acceptability among voice and data subscribers equally. Our subscribers will be able to utilize our expanding network anywhere in India, especially in all the main urban centres."

MTS offers half a paisa per second billing for local calls in many of its circles and is changing the high speed data service market with its innovative MBlaze offer which offers free download of websites including Yahoo with a download speed up to 3.1 Mbps.