Android Nougat has a native multi-window feature that permits you to access two app simultaneously on the same screen side by side. Although Android Nougat has this feature built-in, the multi-window feature was already there long back from the smartphone vendors that offer better software features. Think of Samsung Galaxy Note series phablets owning this feature as a part of their software customization. So, it isn't a new stuff for us, but people who like Stock Android interface and want to avail the multi-window feature, use this method to open two apps on the same screen. This guide will show you how to use Multi-Window on Android Nougat enabled phones.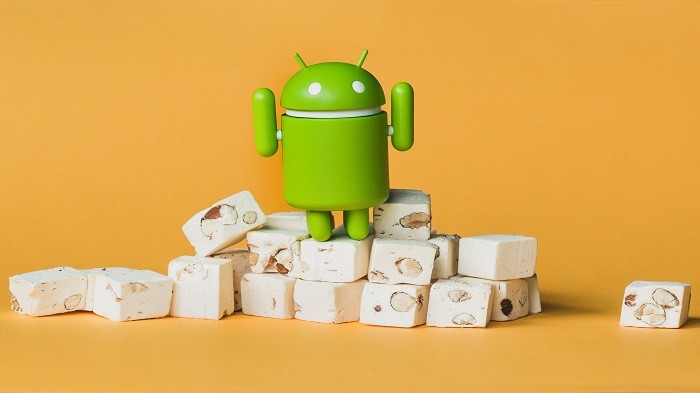 When we say native, the multi-window mode is implemented at the kernel level i.e. all apps are compatible with this feature. However, previously on the customized Android interface, not all apps were supported in multi-window mode since it wasn't a native Android feature after all.
How to use Multi-Window on Android Nougat phones
With smartphones running Android Nougat operating system, the user can utilize the multi-window feature on their phone and run the apps side by side on the same screen. For instance, you can watch YouTube videos and browse the internet on the same window without switching apps.
To use multi-window on Android Nougat,
Open any app like you usually do.
Press and hold Recent button.
When you do it, the running app shrinks to half of the screen and another space is created for the second app from the recent apps.
Select the second app from the list of recent apps.
The multi-window feature truly utilizes the multitasking performance of the CPU giving easier Android user experience. However, running two apps simultaneously require more CPU resources and consumes more battery.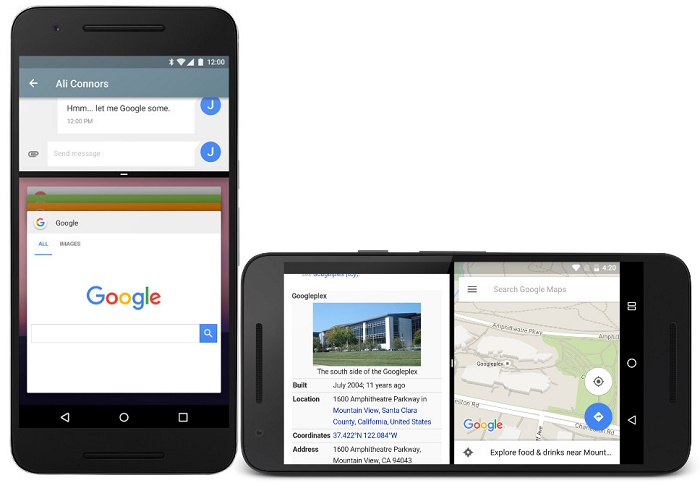 Adjusting the size of the app window
Now you are into the multi-window mode, it happens that you want to resize the window size for a specific app. So, grab the center line that splits the two apps and drag accordingly. Dragging all the way down will exit the multi-window and the chosen app will move to the background which can be again picked from the recent button.
Also, check out the 5 best features of Android Nougat that includes the Multi-window support.