After making us wait a lot, Google finally released the latest iteration of Android – Android 7.0 Nougat, earlier this week. The Nougat update comes with tons of new features, however, we will show you the 5 best features Android 7.0 Nougat. Here are the 5 coolest features of Android 7.0 Nougat we can't wait to use.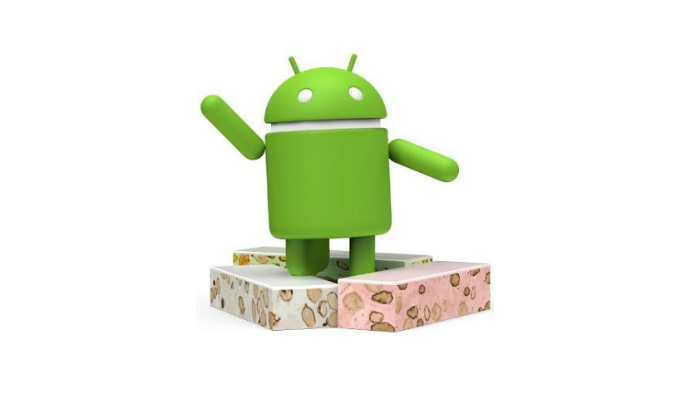 1) Multi-Window
A small screen isn't enough and switching to multiple apps may break your Android experience. It was a time when Samsung brought this feature in Galaxy S3, and then smartphones with custom Android software also started giving support to multi-window feature. I remember Honor 7 and Coolpad Note 3 are one of them. The multi-window feature is already available on the iOS platform on Apple iPads. Android 7.0 Nougat now brings multi-window in Android platform as a native feature and any Android device based on Android 7.0 Nougat will have the multi-window support.
With Nougat, the user can run apps side by side on the same screen. For instance, you can browse the internet and at the same time, you can make notes in another window without switching apps. You can also surf the internet while listening to the Youtube Music since YouTube do not run in the background. However, there are ways which let YouTube to run in the background.
This feature will truly utilize the multitasking performance of the CPU as well as allow a much easier Android experience. Do note that it may require a high power CPU, if you want to run multiple apps simultaneously.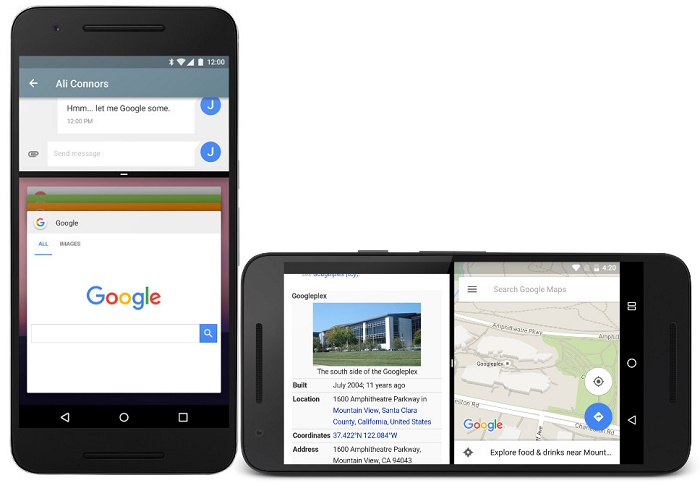 2) Direct Reply
Whenever you get notifications, you don't need to open the app to check the messages, but just pull down the notification bar once and you will see a reply button. With this button, you can quickly reply to the contacts without actually opening the actual application. The direct reply overlays in front of the screen and your current app work won't get interrupted.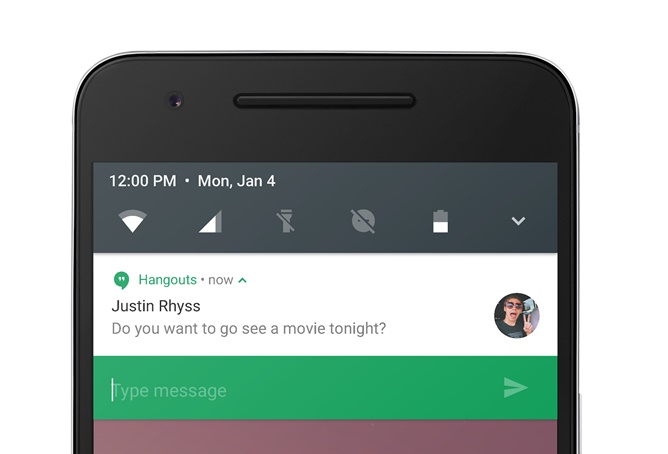 3) Quick Settings Shortcuts
Android 7.0 Nougat provides quick toggles for your important shortcuts such as wi-fi, mobile data, airplane mode, battery, flashlight and others. When you pull the notification, a shortcut bar will let you control the settings just by the given shortcuts.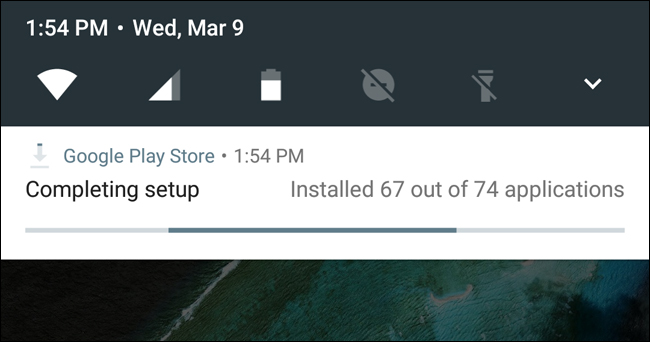 Generally, the older versions of Android does let you access the quick settings shortcuts, but you have to pull down the notification bar two times (on stock Android interface), while in the Android 7.0 Nougat, when you pull down the notification bar once to check any new notifications, you get a bunch of 5 quick shortcuts that lets you control your phone or access the settings/apps easily.
There you will find a small arrow that reveals all the settings shortcuts that you can further customize it the way you want by tapping EDIT.
4) Quick Switch
Again, with many features, this one is a little wonder. Quick Switch allows you to switch to the last used app by double tapping on the recent button and switch back to the previous app. Pretty handy, isn't it?
5) Data saver
Like other smartphones having this feature on their custom made Android interface, this new feature of Android 7.0 Nougat, known to be Data saver, will let you restrict data usage for individual apps. If you want to block internet connectivity for a specific app, this feature will come in handy.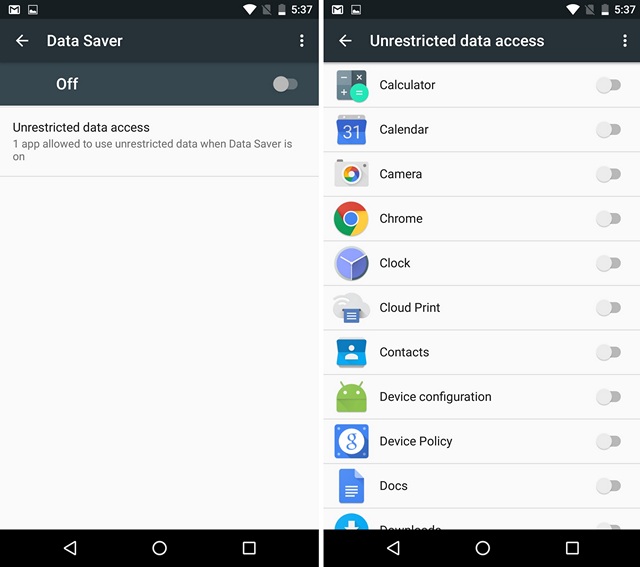 Generally, at the end of the month, you data pack is being exhausted but this feature can help you save a chunk of data that is consumed in the background. There is an option to restrict background data on Android but all it does is it completely blocks the data and only the apps running in the foreground can utilize the mobile data.
These are the top 5 features of Android 7.0 Nougat we know. What features do you know other than we listed? Share with us in the comments.