NDTV iPhone app becomes the most downloaded app in India within days of launch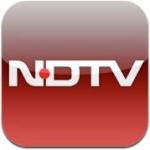 NDTV recently launched its iPhone app and became the India's first TV broadcaster to launch an iPhone app. Within 48 hours of its launch, NDTV's iPhone app has become the most-downloaded app in India. In terms of download in other coutries – it ranked No.1 in UAE, No. 16 in USA and No. 10 in UK in the new genre.
It gives access to daily updates from the world of news, entertainment, cricket, lifestyle, business, gadgets and health. The app also connects the user to NDTV Social – where users can talk directly to anchors and reports. iPhone users can also shoot and upload their stories to NDTV directly using the iWitness feature in the app. A updated version of this app will be available in next 3 months which will support live streaming of all NDTV channels including NDTV 24×7, NDTV India, NDTV Profit, NDTV Goodtimes and NDTV-Hindu.
"With 3G coming and with the number of mobile handsets continuing to shoot up, getting information on handheld devices will be the big trend of the next few years. NDTV.com is well positioned to take advantage of this — and the iphone app is the first in a series of products that we will launch" said Vikram Chandra, CEO, NDTV Convergence
NDTV partnered with Mangalore-based Robosoft Technologies for this app. "NDTV is India's foremost News Company; developing an iPhone app to deliver NDTV content was always a challenging and exciting task" said, Rohith Bhat, MD & CEO, Robosoft Technologies. "Our goal was marry the depth of NDTV's content offerings to the richness of iPhone platform. We wanted to create an app that made the headlines quickly accessible with an option to drill down to the details. Optimized content delivery, accessible sharing options, iOS 4 compliance, iWitness and the unique ability to interact with the news anchors/reporters makes this app best in class."
It is compatible with iPhone, iPod touch, and iPad. Requires iOS 3.0 or later. It is available for download at App Store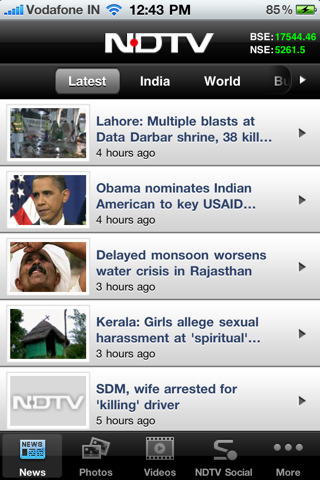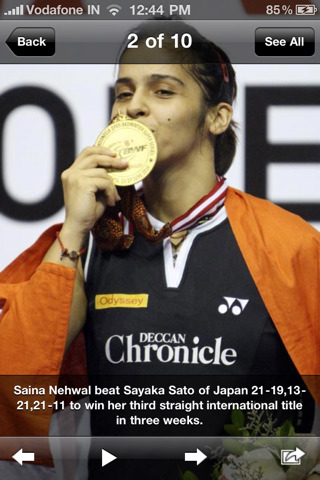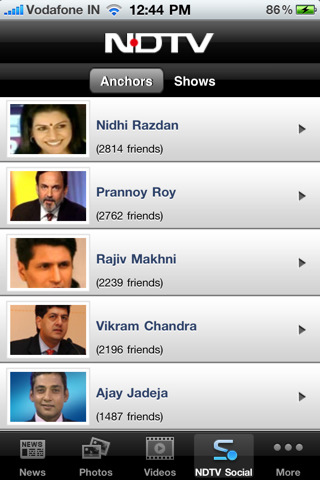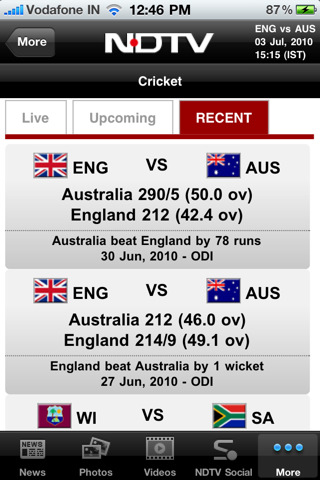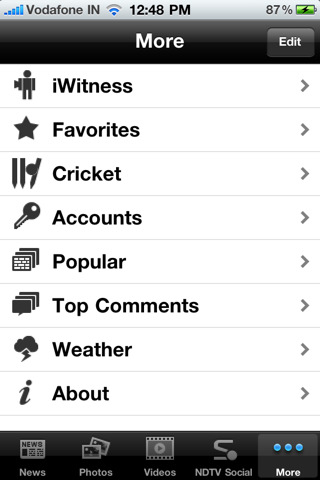 Also Read our Review of this App