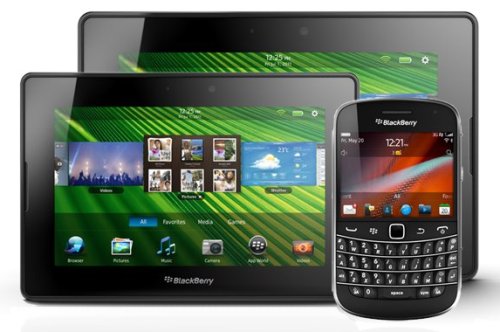 RIM (Research in Motion) had launched their very own tablet the Blackberry Playbook a month ago. They have been selling it quite well and have had good response from its consumers. They also launched 2 new smart phones, the Bold 9900 and 9930 and the latest OS offering the Blackberry OS 7 at the BlackBerry World 2011. Well they are in news again and this time a rumour is around saying that they will be launching a 10 inch version of the PlayBook in a couple of months.
While this is unconfirmed news, but the new Playbook is said to be the second generation model of the original 7 inch one, and is said to have a better and updated OS including an e-mail client, Blackberry Messenger and more. We also believe that it will be a 4G version as RIM had announced that they do have plans for a 4G tablet.
With rumours of the next version already around, the Indian market is yet to receive the first PlayBook. We'll keep you informed if anything buzzes.