New colours coming soon for the Nokia Lumia 800?
According to French sources, Nokia just might be planning to bring in some new colours to its Lumia 800 smartphone. Microsoft France had recently organized a Windows Phone showcase where Nokia France said that they are working on new colours for the Nokia Lumia 800.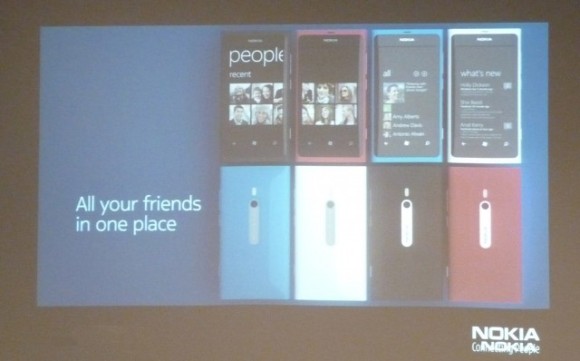 There is no confirmation as to what all colours will Nokia will be launching, but some pictures from the event point us to a couple of colour options that might just land early next year.

The images show a white coloured Lumia 800, which we presume is a possibility considering the fact that Nokia just released a white version of the N9. There is also a yellow coloured Lumia 800 that seems sweet like a mango. The images have pretty poor quality so we can't make out if there is also a red and a magenta version.
The handset currently is being produced in blue, pink and black colour options, and it would be awesome to see more colours. What colour would you want the Lumia 800 in?