Yes, this may be a strategy to save itself from extinction and we did report about his earlier this month. Now the new RIM CEO, Thorsten Heins, has agreed that if needed he would license the company's upcoming BlackBerry 10 OS to other OEMs.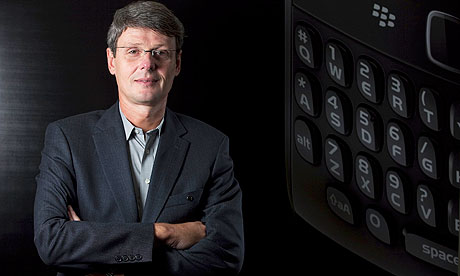 A report in Globe and Mail states Heins as, "Referring to other handset manufacturers using Android that have seen poor financial results as Google's Android spreads, Mr. Heins said that it makes sense for the company to continue to develop its own software platform. But he stressed that he would be open to talking with other handset makers about licensing RIM's own QNX-based BlackBerry 10 software."

We also know the QNX running BlackBerry 10 OS is still very much away from launch which is expected to be by the end of the year. And now this has been confirmed by Heins that the OS is still not ready and will be out before 2012 ends. Now that's actually a LONG period and we can just really hope that all BlackBerry lovers stick to the Canadian company who has already seen a dip of about 75% in its stock and we hope it sustains and improves its situation in the Global market.
Also with Android and iOS ruling and Symbian not ready to die soon, it'll indeed be a little difficult for BlackBerry to gain the third spot and yes how can we forget Windows Phone, now that it has the support of Nokia to compete with BlackBerry. It will indeed be an amazing 2012 to see how RIM saves itself as it bets all its (remaining) sources on BlackBerry 10.