SCAM: Fake Chrome browser duping users off $ 1.99 in WP Marketplace
Okay so scams are not new, especially for Android users and the same has been experienced by Windows Phone users in the recent past and now there is another fake app called the Chrome, which the author Manikandan S claims to be the same as that of the popular Google Chrome browser.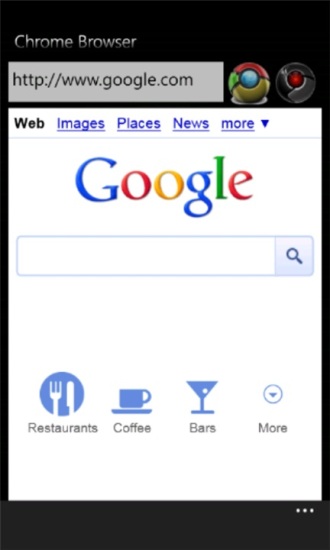 But the fact is that the app is nothing but IE browser packed in a Chrome wrapper.

The app states as follows:
"Keep Chrome Browser handy on your device, especially for those unavoidable times you are on a slow crowded network, away from Wi-Fi. This app is same as a Google chrome web browser. It has most stylish search button. Facebook, Google, Yahoo! -with Chrome Browser, all your favourite sites work great on your windows phone."
And all this is to dupe people off $1.99.
Also the app doesn't offer any trial to users before they buy and by the few ratings of the app over the marketplace it seems that already many a few users have already bought the app and become a victim of the scam.
So for all those of you who have already seen the app in the Windows Phone Marketplace or luckily have still not seen it, BEWARE and do not buy this app. With this we hope that Microsoft takes proper steps to prevent such apps from reaching the marketplace and save the interest of the users.