When Google introduced the feed to the world, the aim was to provide highly personalized content. Google would learn your interests from your searches and uses and populate the feed accordingly. Well, a new update is building upon that foundation and improving Google's algorithm to anticipate what you need and present it to you. The update includes many things.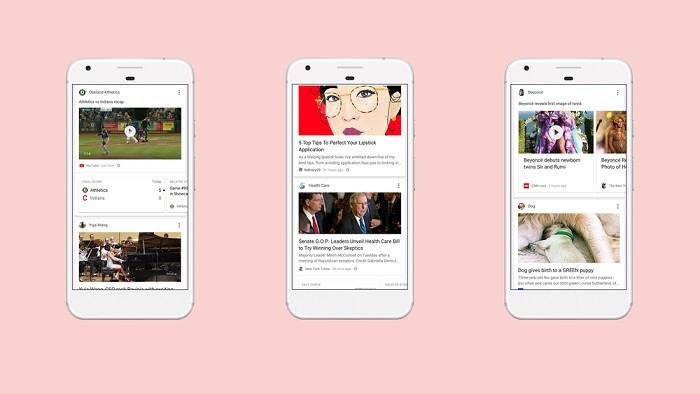 First of all, the feed will now include not only news but videos, music in cards relevant to your likings. Also, now you will start seeing local trending topics as well as global. Like always, the app will evolve and so will the feed as it knows the user better. The feed will also observe how keen you are with your different interests and reflect that as well.
With the new update, it gets easier to get specific topics on to your feed regularly by following it. A "Follow" button will be seen in certain search results itself. You will be able to follow your favorite movie, music album, famous celebrity and so on.
With news stories, the app will bring stories from different sources that have a varied viewpoint of the same story. furthermore, users will be able to dive in a topic by tapping the keyword on the top of every card. Tapping the word will search the topic with just one touch.
The update is being rolled out to users on Android and iOS in the US. The Pixel Launcher is getting it too. The rest of the world will see the updated in the coming weeks.
Download Link: Google app for Android l Google app for iOS