While we already are clear on the specs of the upcoming Nexus 5 smartphone, new images of the pre-release version of the device have been leaked giving us a closer look of the device.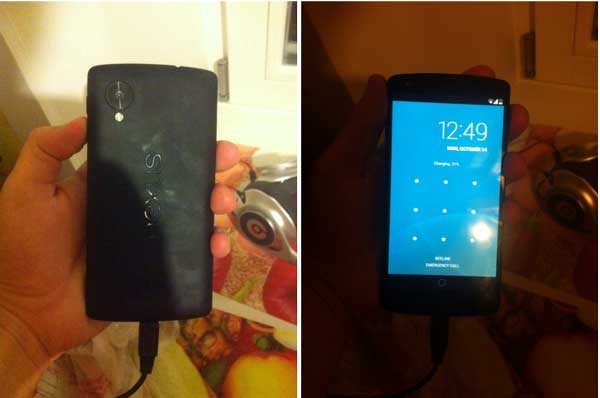 In a set of images leaked in Russia, the alleged Nexus 5, which is apparently made by LG, is spotted. The device matches the other earlier images leaked of the device. The device has a rubbery plastic surface at the back and seems to be sensitive to smudges and dust. Also the Nexus logo on the back of the device is quite faded.
While the Nexus 5 was rumoured to be announced on October 15, considering that there has been no official invites from Google as yet, it is unlikely that the device would be launched today. Instead, we may see the device being announced towards the end of October, maybe around the same time Apple is planning its iPad launch.