While the Google Nexus 7 entry in India was delayed, the tablet was launched for Rs. 15999 in the country for the 16 GB Wi-Fi, nearly destroying the 'cheapest tablet' tag. Now the device has received a massive price cut on major online retailers.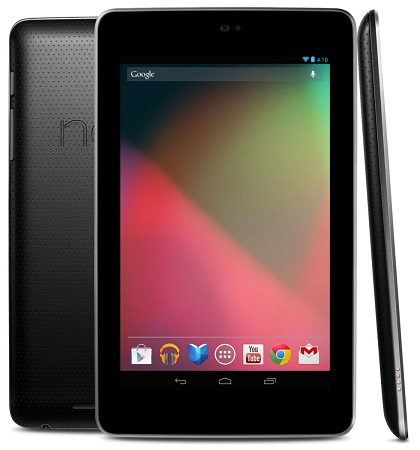 The Google Nexus 7 has received a big price cut of nearly Rs. 6000. The 16 GB Wi-Fi only version of the tablet which was priced at Rs. 15999 is now available for Rs. 9999 on major online retail stores like Amazon and Flipkart, thus making the tablet one of the most affordable in the country. The 7 inch tablet is powered by a 1.2 GHz quad core Nvidia Tegra 3 processor.
The price cut of the Nexus 7 could be in wake of the refreshed version Nexus 7 (2013), which is powered by the Snapdragon S4 processor and yet to be launched in India. It could mean that the sellers are soon expecting to receive the new version. Amazon had recently announced a price cut on it Kindle Fire HD tablet.