Sick of smear marks on the retina display of your expensive iPhone? Thank us, because there is a solution in sight. The WipeCoin iPhone case comes with a washable Microfiber coin that is covered with an anti-fingerprint coin that pops out anytime and you can use it to clean the screen.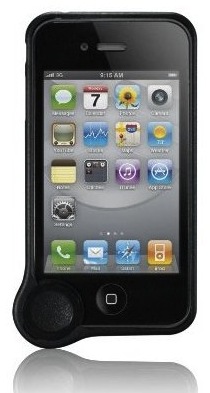 The iPhone case is pretty light too and adds no weight to your iPhone; the only part that we don't like is that it adds a bit of bulk to the form factor and the iPhone ends up looking a bit geekier. It's available in both black and white and comes for $20 (Rs. 800) at Amazon.

We think it is better than using your shirt or hanky to clean the iPhone. We think currently its good but the WipeCoin iPhone case needs to improve its form factor if it wants to go big. Still, it's a unique product in it's own right.
Here's a video of the WipeCoin iPhone case in action.