While Nokia has shown its affinity to Android, the company might be silently working on an Android smartphone, which is may use to make a comeback into the market.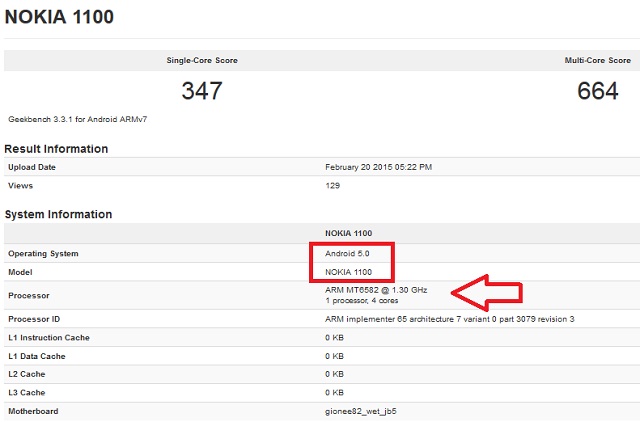 According to sources, a mysterious smartphone was spotted on a benchmarking site. The handset immediately caught attention for two reasons. First, it was a Nokia handset running on the Android platform. Secondly, the handset is apparently named as Nokia 1100, which is the legendary old-school entry level phone that Nokia was famous for quite a few years ago (Your parents definitely owned one!).
The Android powered Nokia 1100 is powered by the 1.3 GHz quad core MediaTek MT6582 processor and runs on the latest Android Lollipop version. Interestingly, the handset is slated for release in Q4 2016 (which seems to be a million smartphone launches away in the mobile world). But this makes perfect sense, considering that Nokia is not allowed to manufacture smartphones till 2016. Is the timing just a coincidence or is someone planning to make an entry with a bang?