We knew that Nokia was planning to bring out new 
devices on a 
full-touch S40 OS, thanks to the leaked manual which we have seen last month. Now two Nokia devices numbered the Nokia 305 and Nokia 311 about which we have heard about earlier have leaked.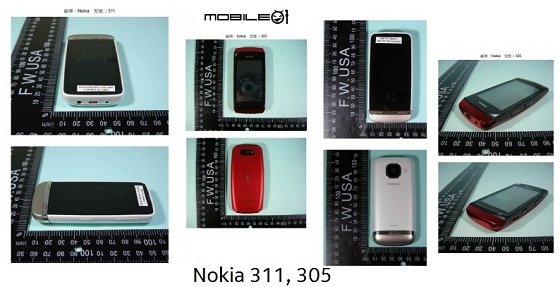 Both the devices have now made an appearance at Taiwan's NCC and they are expected to be launching next week on May 15, 2012.

Nokia has sent out invitations to bloggers and mobile enthusiasts in Pakistan, inviting them for the first 'The Next Billion' event to be held in the country for the very first time. And there at the event we are expecting the Finnish giant to announce these two devices as an addition to its Asha series.
 
It would indeed be interesting to see how Nokia has managed to make the S40 OS full touch capable. The Nokia 305 in the picture goes on to match the design of a previously leaked Nokia 306, like the curved back, USB port and headphone jack placement. Also the camera, Nokia engraving and speaker are the same. 
 
There is no information about the Nokia 311 but we hope to listen from Nokia straight out of Pakistan when 'The Next Billion' event is held in the country. Excited about a full-touch S40 running feature phone? Let us know below.