Nokia 601 WP smartphone leaks [Rumour]
There was a developer video launched recently by Nokia which showcased the various features of Windows Phone Mango on Nokia devices. The handset in the video was a whole new device and was speculated to be the 900 and later was replaced by the Lumia 800.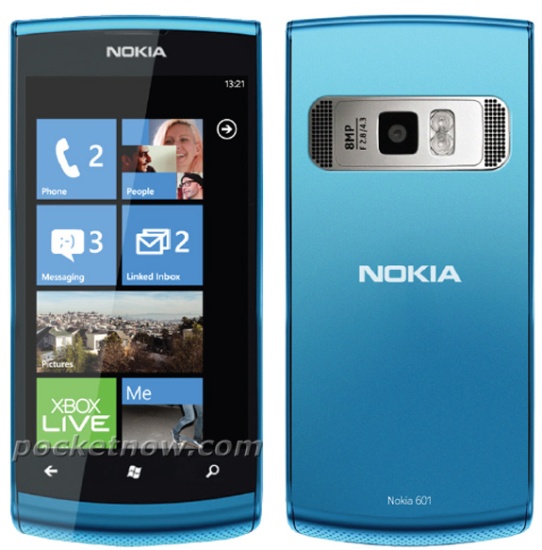 Well, now sources claim that the handset was actually the Nokia 601. The handset does remind us of the Nokia 700 and even the guys at My Nokia Blog believe so. The back image shown here by PocketNow seems pretty fake as if the camera was stolen from the C7/701 and just slapped it across the handset.


So, the 601, if it is as sources say, should fall in the budget category somewhere around the Lumia 710. We'll keep a lookout on this WP handset for more.