Displaying the much awaited innovation in the Asha series, Nokia has finally announced the new phone in the Asha series, the Asha 501, with a new design and a new UI.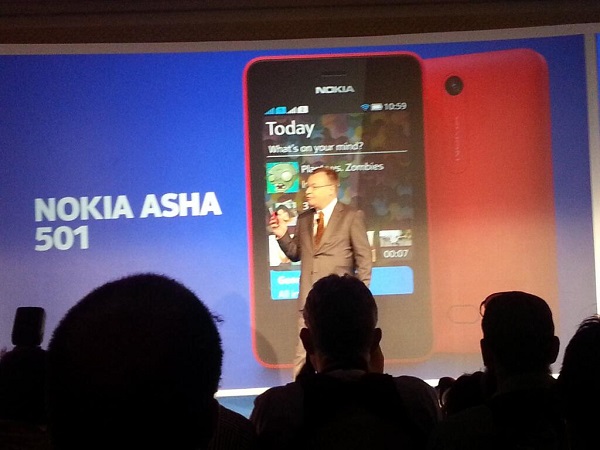 Claiming that the Nokia Asha 501 would reinvent the affordable smartphone category, CEO Steven Elop, said that the standout design at a great price is intended for young aspirational people around the world.
The Nokia Asha 501 has a completely revamped design with a plain 3 inch capacitive touch display with just a single back button. The device would feature a 1 GHz processor with 512 MB internal memory besides which another 4 GB microSD card would be provided to expand the memory. The phone is equipped with a decent 3.2 MP camera.
Interestingly, besides the exterior design, the Asha User Interface has seen a major redesign. A simple swipe lets you access the two main screens – the Homescreen and the Fastlane. Homescreen is the usual icon based view of apps, whereas the Fastlane consists of recently accessed contacts, social networks and apps, which depends on the user.
The Nokia Asha 501 would be available in six color options – Bright Red, Bright Green, Cyan, Yellow, White and Black. The device like most other Asha devices is priced at $99 (excluding taxes) and is expected to be available in global markets starting June 2013.