After the hype caused by Nokia's 808 PureView handset, the company is now planning to launch a similar Windows phone. The 808 PureView handset, which featured a 41 Megapixel camera, was known for its excellent image quality and performance in any condition.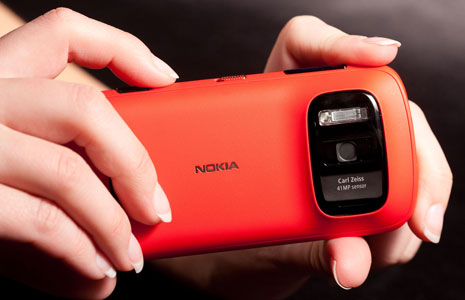 A similar sensor would be packed-in this Windows Phone running Lumia device which as per reports from TheVerge is codenamed as Nokia EOS.

Nokia seems to be planning a lot of changes in their future device to try to remain trendy in the global market. The usual phone bodies made of polycarbonate would now be replaced with aluminium thus giving them a glossy finish, similar to the Nokia Lumia 920's successor called the

'

Catwalk

'. 

We have previously heard about this A lot of changes in the design of the body are being contemplated by Nokia for their Lumia handset.
 
Even though the devices are being discussed so much, the new handsets wouldn't be launched until later this year. With moves like high end camera, Nokia is still fighting to retain a spot in the global market. We expect many more such high-end Lumia devices from the Finnish giant in 2013.