Nokia launches the new J Bluetooth Stereo Headset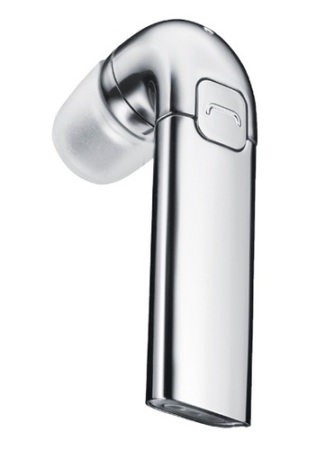 Nokia has announced a new Bluetooth Stereo headset – the Nokia J (BH-806). The headset has a very sleek design and brings in a nice style statement to your wireless communication solutions. It offers DSP noise reduction, adaptive volume adjustment and automatic call handling. The headset comes with a holster, delivers up to five hours talk time and up to three months standby time.
Successor to the previous BH-804 headset, the Nokia J has a minimum operating range of 10 meters and has a multifunction key with touch sensitive area.
The headset has also received a number of awards for its superior design and quality. Recently it was awarded the red dot Design Winner 2011, IF Product Design Award 2011, and International CES Innovations Design and Engineering Showcase Honor 2011.
Key features
Ultra sleek design
Made of premium material with a smooth stainless steel finish

Easy usage with voice prompts and automatic first time pairing

Intuitive call handling
DSP technology for automatic echo cancellation and noise reduction

Adaptive volume adjustment and optimized frequency response for the natural and clear speech especially in noisy environments

World class in-ear acoustical design with changeable ear rubbers that minimize the audio leakage and provides the best possible performance
Easy call handling with headset interaction AlwaysReady
To answer a call the user needs to pick up the earpiece and talk, the headset will take care for the rest like powering on, connecting and answering

To end a call the user needs to put the earpiece back to the clip/holder and enable standy time

If the user chooses to answer the call with handset, the call is not taken to the headset but handset where it belongs

Universal compatibility
Standby time of three months

Five hours of talk time
1 hour Charging time (2.5 hours of talk time with 15 mins of charging )

Bluetooth v2.1 with EDR

Dimensions : 47.4 mm x 12.5 mm x 6.4 mm

Weight : 8gm

Operating range (maximum) : 10 m

Operating temperature: -15°C to +55°C

Power supply: Rechargeable 115 mAh Li-Ion Polymer battery