We all know that the Nokia Lumia 1520 is a beastly smartphone and the first Windows Phone smartphone which really matched up to its Android counterparts when it came to specs. Those specs aren't just show-off as a new Basemark X benchmark has crowned the Lumia 1520 as the 'Top Gaming Phone'.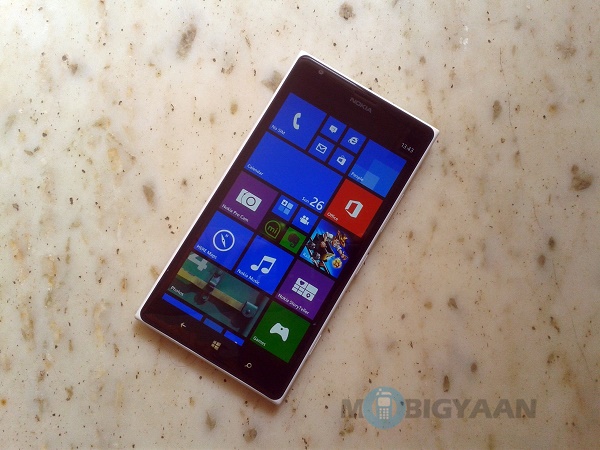 What is interesting to note is that the Lumia 1520 has managed to beat the Galaxy S5 which features a more speedy Snapdragon 801 processor and an improved Adreno 330 GPU. These results are an amalgamation of Lumia 1520's hardware and Windows Phone, which seems to have improved even more than Android 4.4 when it comes to gaming performance.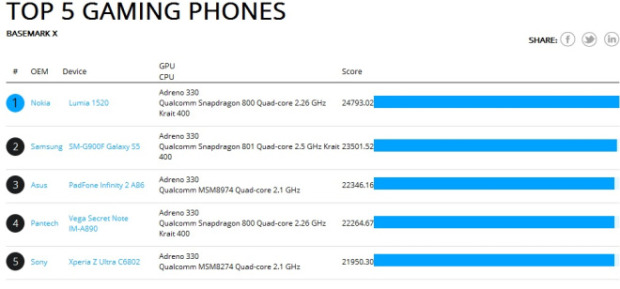 The Lumia Icon has the same specs as the Lumia 1520 so we are sure it'll bring in a similar performance. Even the upcoming Lumia 930 is rumored to have the same specs.
It is great to see Windows Phone advancing when it comes to gaming and we hope that the graphic intensive games missing from the platform come soon, so that Lumia 1520 users can utilize the full potential of the beast. So, tell us you Lumia 1520 users, how do you like gaming performance of the phablet?
You can also check out our review of the Lumia 1520, in case you are planning to buy one.