Nokia Lumia 525 specs leaked; will come with 1 GHz Dual Core Processor
Finally, all the Nokia Lumia 525 specs are out. The mid-range handset which is the next iteration of the high-selling Nokia 520 smartphone, was expected to be showcased at Nokia World 2013, but has surfaced just now. The list of full Nokia Lumia 525 specs has been leaked from China. The highlights are definitely the RAM upgrade from 512 MB to 1 GB and the Guru Bluetooth Headset that also leaked recently.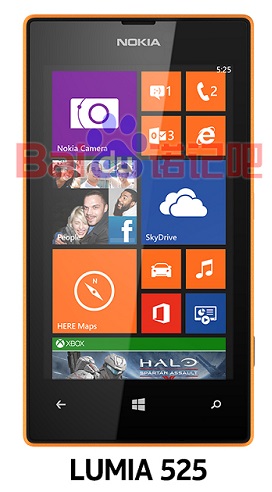 As per the specs, the handset will have a 4-inch screen, a 1 GHz Snapdragon 400 processor, 1 GB RAM, 8 GB internal storage, MicroSD support up to 64 GB, SkyDrive support up to 7 GB, a 5-megapixel camera and a 1430 mAh battery.
While the Nokia Lumia 520 was a work-a-day, affordable Windows handset, the Nokia Lumia 525 will be an upgraded version with music capabilities and cool accessories such as a Guru Bluetooth headset.
Here's a look at the specs.