If you own the one of the low-on-RAM Nokia Lumia 610, then there is some good news coming your way.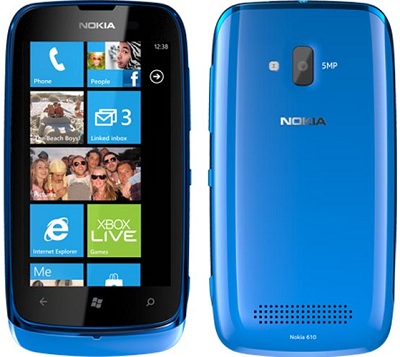 Nokia has announced that the Finnish giant is preparing to release a software update for the Lumia 610 which will go on to improve the system performance, camera performance, and usability of the smartphone.
This is great news for the Nokia Lumia 610 owners as they might see better performance extracted from the 256 MB RAM that the phone arrives with.

Nokia has also clarified that this is NOT the Windows Phone 7.8 upgrade which is bound to bring a few features of the Windows Phone 8 OS onto the older devices and is just a performance improvement update. The Windows Phone 7.8 update will be released at a later date.

This latest update will be rolled out in different regions in the next few days gradually and users will be able to update their Nokia Lumia 610 via PC, using the Zune software. So if you own the Lumia 610, keep an eye for the notification to pop up.
Also Read: