The rumours mills are on a roll and this time they are bringing in information on Nokia's upcoming Nokia 900/Ace. The 900 will sport a larger 4.3 inch screen as compared to Nokia 800's 3.7 inch screen.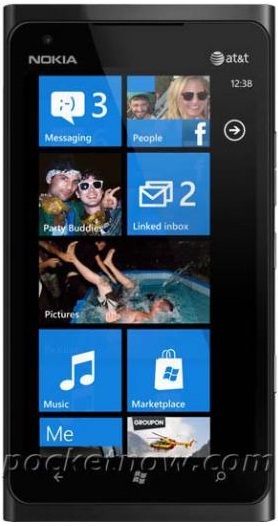 According to the latest reports, the Lumia 900 will not be running on Windows Phone Tango OS, but instead will run only on WP Mango 7.5. It will have a 4.3-inch WVGA screen with Nokia's Clear Black Display technology. There will be 512MB of RAM and a 1.4 GHz Qualcomm processor. There'll be an 8MP camera at the rear and a powerful 1830mAh battery to support the LTE radio onboard.

Also the device may weigh about 160 grams, which is just 14 grams more than the Lumia 800, all thanks to the LTE radio and larger screen. The thickness of the device is supposed to remain at 12 millimetres, same as that of the Lumia 800. At the upcoming CES 2012, Nokia is also rumoured to reveal a Lumia 719 which will be a mid-range Windows Phone.