We already know that Nokia has an event lined up on May 14, which is just a day before the Google I/O developer conference. While we're told that the future of the Nokia Lumia series would be highlighted, we are expecting the much rumoured Nokia Lumia 928 to be seen at the event. But new inputs suggests that it might not be the only device.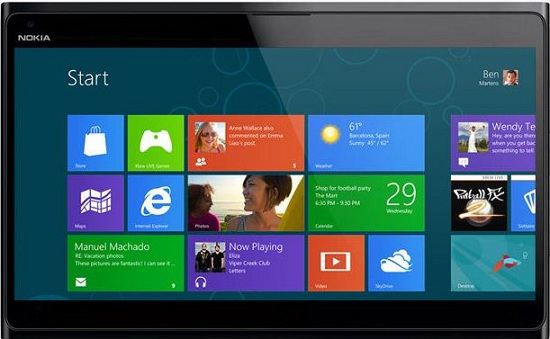 It would seem that the rumours of Nokia working on a tablet are true. According to sources, at the May 14 event in London, besides its new smartphone, Nokia will also introduce a new tablet running on the Windows OS. The tablet is expected to be a 10.1 incher with a 1366 x 768 pixel resolution. The size of the tablet is said to be 256.6 × 175.3 × 9.7 mm and the device weighs in at 676 g.
On the hardware side, the Nokia tablet would be powered by a 1 GHz processor with 1 GB of RAM. Though it would seem that Nokia is rather late to enter the tablet market, the response it would get from the Nokia and Windows fans is it yet to be seen.