Nokia Mclaren, the next Windows Phone flagship to feature Kinect-like gestures
We have heard rumors in the past around a certain Nokia 'Goldfinger', which was supposed to be Nokia's Windows Phone 8.1 flagship with 3D touch gestures. Well, those rumors haven't turned out to be true, as in the meantime, Microsoft acquired Nokia and recently unveiled their Windows Phone 8.1 flagship, the Lumia 930, which of course did not come with any kind of touchless controls. New reports suggest that Microsoft is indeed working with Nokia to bring 3D touch gestures and Kinect-like gestures to Windows Phone and it'll be first seen in Nokia 'Mclaren'.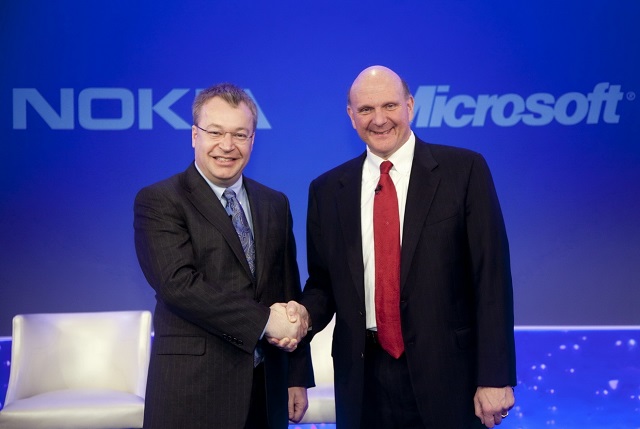 @evleaks recently revealed about the Nokia Mclaren and it might be the Lumia 1020 successor. Nokia Mclaren will feature a plethora of sensors to make 3D touch possible. Firstly, the new 3D Touch will bring several UX changes to Windows Phone. The 3D Touch technology will let you hover over tiles and interact with them. For example, if you hover over the Facebook tile, it'll bring you more info and options to interact with touchless controls. All of this surely sounds similar to Samsung's AirView, however, it'll be interesting to see Microsoft's implementation.
The 3D Touch should bring a number of smart transitions like ending a call once the phone is in your pocket, putting your phone on the table while on a call turns on the speakerphone and more. Microsoft would be wanting to bring its Kinect experience on Windows Phone and the Kinect-like gestures on Windows Phone would surely help them increase their fan base.
Talking about the Nokia Mclaren, it'll be the first device from Microsoft to come with these features and it'll also be available on all four major carriers in the US. Latest rumors suggest that it'll feature specs like a 5.2-inch Quad HD (2560x1440p) display and the Snapdragon 805 processor. The previously rumored Nokia Goldfinger will not make it as a consumer device though but it'll be alive as a reference device for testing purposes.
Hopefully, Microsoft and Nokia's implementation of these Kinect-like gestures will be great and easy to use, considering hardly anyone uses Samsung's AirView. It would be a cool thing to show off though and should surely help in making Windows Phone cooler. What say?