Nokia is holding an event called Innovation Reinvented in Abu Dhabi October 22, and it seems they are going to unveil six devices which include the much anticipated Lumia 1520 and Nokia Lumia 2520 tablet. Besides these there would also be some awesome Nokia accessories in tow.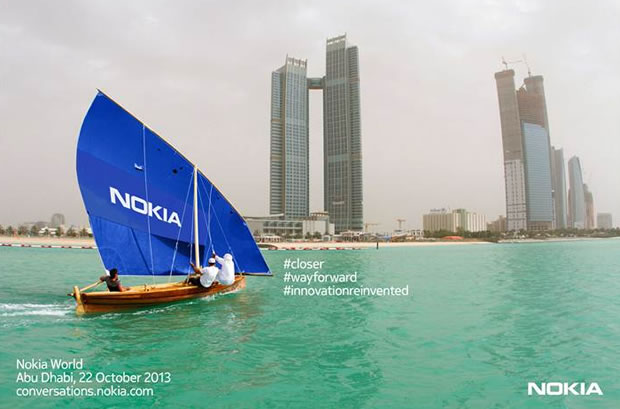 While we do not know  much about the four other smartphones, the Nokia Lumia 1520 is tipped to be a 6-inch phablet. It might be the first Nokia device with 1080p resolution screen. It will support 2 GB of RAM,  a Qualcomm Snapdragon 800 processor, 32 GB of storage and MicroSD support. It might be priced at $699 off-contract.
The Nokia 2520 a.k.a the 'Sirius' tablet might come as a Windows RT tablet. Nokia is planning a large range of devices with varying form factors. Most probably we might see something from the Asha series as well.
This Nokia World might be the last one, because by this time, next year, Microsoft would take over the name.