We have been hearing about flexible and curved screen for far too long. Almost every other company, we hear is developing a device with one, but we never see something happening on that front. Well, for the first time, we  have to got confirmed news  about a curved display device from Samsung and the best part is that this device makes its debut next month. Yay!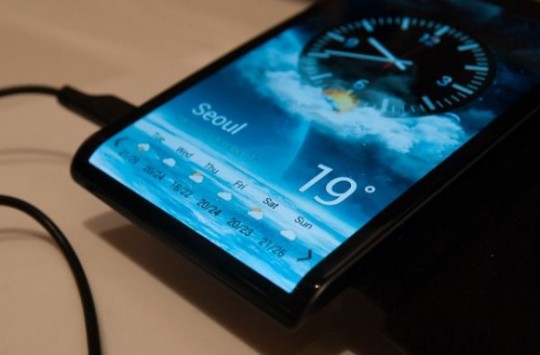 Samsung's head of Mobile strategic marketing, Mr. D.J. Lee, gave the confirmation, – "We plan to introduce a smartphone with a curved display in South Korea in October."
Samsung has tried too produce phones with curved displays in the past too but not quite succeeded. But, we hope this time it does. Prime candidates for a curved touchscreen include Samsung Galaxy Note 3 Active and the rumored Galaxy F smartphone.
Curved displays might be the gateway to flexible screen which will be any geek's dream come true. Samsung showed off a flexible screen, back in January this year. This time our hopes are up also because Samsung has already had some success with producing Curved Screen TVs so, the transition to smartphone is quite obvious. Well, October isn't far and we are super-excited.