Nokia starts the New Year by suggesting HTC a resolution to 'compete fairly' in 2014
Nokia has been going after HTC pretty hard after it found the Taiwanese manufacturer infringing on some of its patents and recently we came across the news that Nokia has secured a injunction to put a ban on a number of HTC devices in Germany. In total, HTC has now been found guilty in not one or two but seven courts around the globe.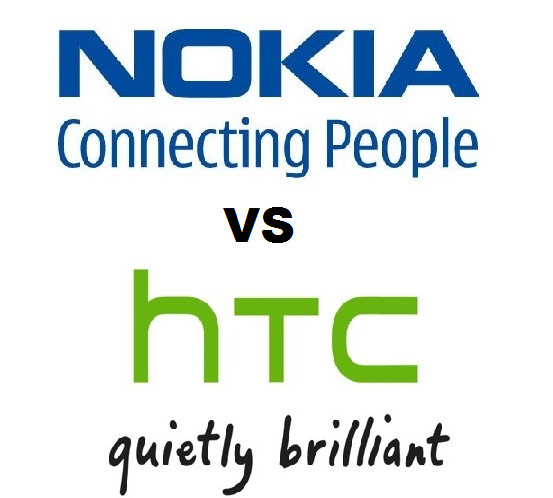 Well we are not much into court trials and stuff but we have been quite impressed with Nokia's recently found sense of humor. Its the New Year and we all have our resolutions (which we never complete, well most of us don't!) and in a funny yet taunting manner Nokia has gone ahead and suggested a New Year resolution to HTC to 'stop this free riding and compete fairly in the market'. Well that means Nokia is hinting that HTC better license their patents or they are up for trouble.
Here's the full statement from the Finnish company:
"Nokia is pleased that the Regional Court in Munich, Germany has today ruled that any HTC product using Bluetooth or NFC connections infringes Nokia's patent EP 1 148 681, which covers the transfer of network resource information between mobile devices.
This judgment enables Nokia to enforce an injunction against the import and sale of all infringing HTC products in Germany, as well as to obtain damages for past infringement. This follows another ruling from the same court ten days earlier, which found that HTC products infringed Nokia's USB patent EP 1 246 071 and granting Nokia right to an injunction and damages against products infringing that patent.
Nokia began its actions against HTC in 2012, with the aim of ending HTC's unauthorised use of Nokia's proprietary innovations and has asserted more than 50 patents against HTC. During 2013, Nokia believes it has demonstrated beyond doubt the extent to which HTC has been free riding on Nokia technologies, with HTC found to infringe seven Nokia patents in venues including the Regional Courts in Mannheim and Munich, Germany, the UK High Court and the US International Trade Commission. HTC's first New Year's resolution for 2014 should be to stop this free riding and compete fairly in the market."-Nokia
Right now Nokia might be targeting HTC but there might be a time when the whole Android ecosystem might bear the plunge from Nokia as the next Nokia and HTC court trial in Dusseldorf includes some infringement in Google Maps and Navigation as well. There have been reports that Motorola is in talks to license patents from Nokia and we all know who is Motorola's owner so we are pretty sure Google is trying to save its Android universe from all the mess.