With the Asha range grabbing a significant share for Nokia in India, the company is rolling out the updated version of the Asha software to the Asha users in the country.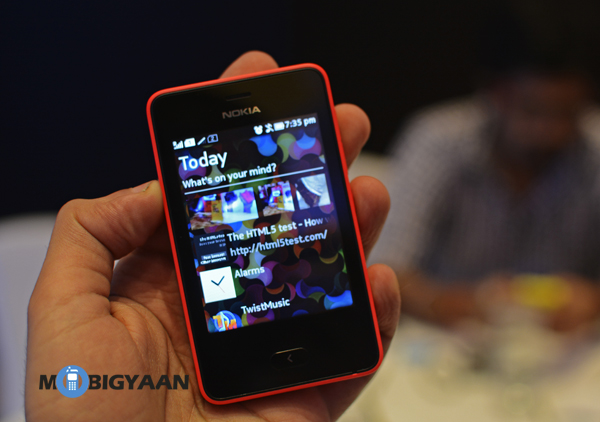 Nokia has announced the rollout of the updated version 1.4 of its Asha platform for the Asha touchscreen phones in India. The new firmware is available for the Asha 230, Asha 500, Asha 501, Asha 502 and Asha 503. The update adds improved features like the MixRadio, better camera, OneDrive access and updated Fastlane.
The Nokia MixRadio, which is a free and personalized music streaming service, is available on Asha 500, Asha 502 and Asha 503 devices. Nokia is also offering 7 GB of free storage on Microsoft's OneDrive, where it is possible to automatically or manually transfer digital content to the cloud directly from the phone.
The camera app has also been updated with panorama photo mode and an improved video stabilization. There is also a voice-guided selfie feature which would give out instructions. Also added is parental control for the browser and Nokia Store access. To update, users need to visit Phone Update in the Settings menu.