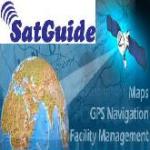 SatNav Technologies have launched a FREE version of GPS Navigation Software and Maps for Symbian OS phones by Nokia. The FREE navigation software with maps of 412+ cities of India can be downloaded from www.satguide.in. Windows based phones from HTC, HP, imate, ASUS and ACER are already offering SatGuide Navigation Maps.

Nokia phone users can use it for free for up to 10 times and then either reinstall once again to continue using it for FREE or just upgrade with a one-time payment of Rs. 2183 and use it lifelong without recurring charges or needing a reinstallation. The software will provide an access to detailed maps for 412+ Indian cities and over 16 lakh point of interests (POI's).In addition, SatGuide offers partner's maps for US, Canada & Europe which allow users to navigate across the globe using one single mobile device.

SatNav is also giving an CASH BACK offer to the users downloading free version from www.satguide.in. If they choose to upgrade the software within 30 days of the downloading the free version, they will get 1000 Rs Cash Back from the company, this offer is only for a limited period and for those who purchase on the website.

The SatGuide Mobile Navigation Software can be installed on most Symbian OS phones by Nokia and Samsung like N95 N95, E66, 6110, N82, 6210, E57, 6220, N78, N96, N73 and Samsung i560, among others.