While Nokia has been losing the market share since the Symbian OS was not able to keep pace with Android and iOS and was put on the burning stove and transition to Windows Phone OS is taking a bit long for consumers to digest, the Finnish brand has been voted as India's third most trusted in The Brand Equity Most Trusted Brands Survey, 2012.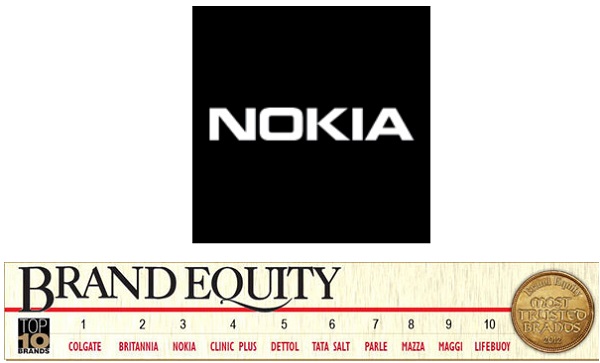 While popular consumer goods brands like Colgate and Britannia grabbed the top two spots, Nokia went to beat more popular brands like Clinic Plus, Dettol, Tata Salt, Mazza and even Maggi.
Interestingly most of the top 100 brands are the one which deal with consumer goods and though Samsung Mobile may have become the market leader in terms of mobile shipments leaving Nokia behind, it went on to secure the 51st spot.
 
It is great to see that Nokia is one of the top most trusted brand in India and people still have faith in the brand name. We ourself love and trust Nokia and hope that the decision of the company to leave Symbian in favour of Windows Phone pays off not just in India but globally.

Do you trust the brand Nokia?