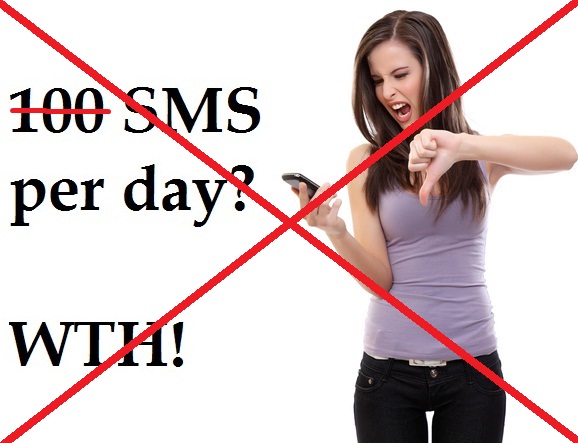 Here is a good news for those who were cursing Telecom Regulatory Authority of India for the 100 SMS Per day per SIM limit. Now you can send more than 100 SMS Per day. Can't believe that? Well it's true. TRAI has revised the limit from 100 SMS per day to 200 SMS Per day per SIM, Yay!
This revision came within just over a month of the announcement of 100 SMS per day restriction.
We welcome this move and hope that the Telecom Operators will announce revised SMS tariffs soon.

I generally don't send 100 SMS a day, most of the times it doesn't exceed even 10, so to me this increase of limit hardly matters, but I know there are many for whom sending over 100 SMS a day is like nothing. So if you are one of those, who sends more then 100 SMS per day, then do share your thoughts.