NVidia Tegra Note 7 scores 33771 at benchmarks
While there has been a lot of excitement around the NVidia Tegra Note 7, we were not quite sure about how well the device would perform considering it doesn't pack in high end specs.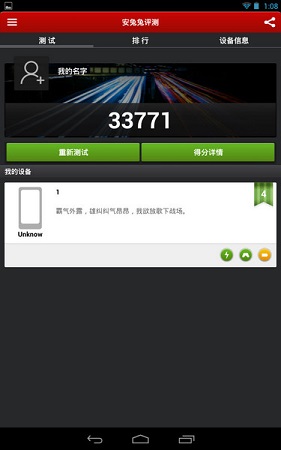 According to benchmark results of the 7 inch NVidia Tegra Note 7, which uses the Tegra  4 processor, the device scored a whopping 33771, which, if not higher, is comparable to the scores of the flagship devices running on the superfast Qualcomm Snapdragon 800 processor. Also we can't fail to mention that the tablet is priced as low as $199.
For the NVidia Tegra Note 7 only the internals are provided but the tablet has to be built by the manufacturer. A score as high as this is interesting as the tablet doesn't have high end specs. Also the tablet has just 1 GB of RAM and a 1280 x 800 pixels resolution on the 7 inch display. A tablet similar to this is expected to be launched in India by Xolo.