We remember voice recorders as one of those clunky gadgets we used to have in the past but they are still not dead yet (quite useful as well) as Olympus's new voice recorder DM-901 is quite smart with lots of technology packed in the device.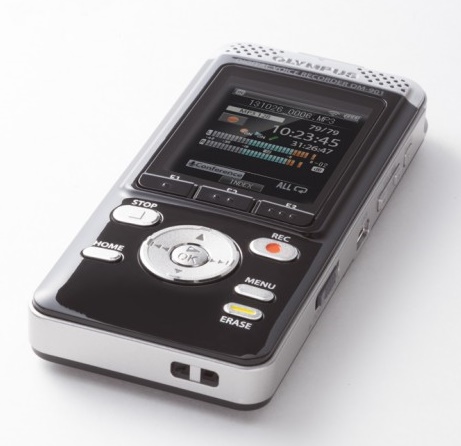 The DM-901 voice recorder from Olympus features WiFi connectivity and you know what that means right? Yes the DM-901 Olympus voice recorder can pair to the Olympus Audio Controller app on your smartphone. After you are done pairing with the voice recorder, you can control the recorder from within the app. Right now the app is only available on Android so only Android smartphone users can benefit with the smart voice recorder controlling app from Olympus.
The Olympus DM-901 voice recorder features a 2-inch color LCD touch screen display. The DM-901 offers 850 hours of recording time and 29 hours of battery life. There are a lot of features that make the Olympus's voice recorder quite cool such as the zoom microphone mode which lets you focus on voices which re far away. You can know more about the device from the link below.