This CES, we have seen more Android based accessories and electronic devices instead of smartphones and tablets which used to dominate the show. Another unique product showcased was the ZTE Projector Hotspot.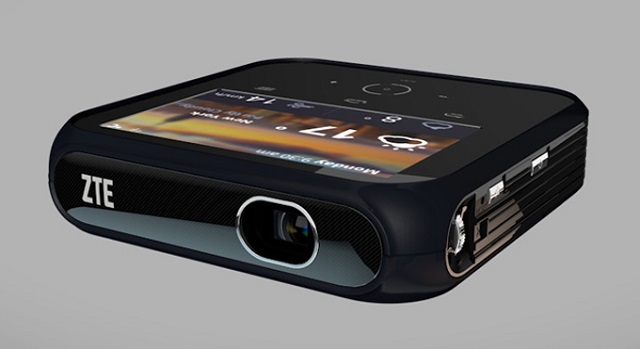 The ZTE Projector Hotspot is a projector which can also be used as an LTE hotspot. The projector with support for full HD media, can display video and images up to 120 inches big. The output of the projector has contrast ratio of 1000:1, with brightness of 100 lumens. The device has an HDMI port, USB-A port, headset jack and a dedicated audio output.
The ZTE Projector Hotspot can be used to set up a LTE hotspot which can provide 4G access to up to 8 clients simultaneously. The device also has a 4 inch LCD touch display with resolution of 800 x 480 pixels. The device packs is huge 5000 mAh battery.
Speaking about the ZTE Projector Hotspot, Mr. Lixin Cheng, Chairman and CEO of ZTE USA, said, "The new Projector Hotspot is a prime example of new technology we've developed based on our success in smartphones. ZTE devotes 10 percent of its profits to R&D so that we can continue to produce a range of high-performance consumer electronics just like this new device."