OnePlus 2 recently got OxygenOS 2.2.1 update which brought RAW support for OnePlus 2 camera. Now OnePlus has reportedly started soak testing the Marshmallow update for OnePlus 2, so if everything goes right, the Marshmallow update will soon be rolled out to OnePlus 2.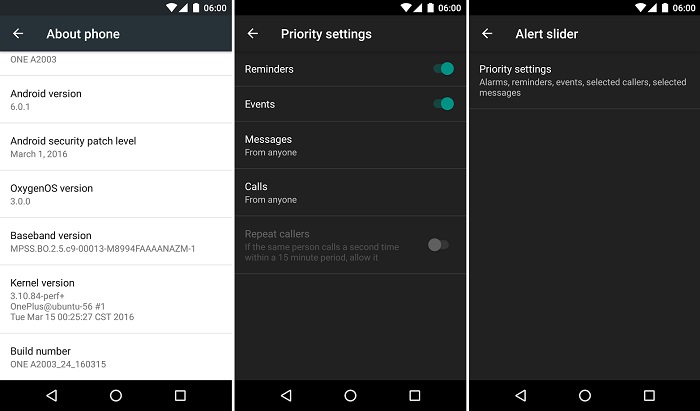 As can be seen in the image above, the new update will carry OxygenOS 3.0.0 along version 6.0.1 of Android Marshmallow. This update also includes Android's March security patch. For those who have used the OxygenOS will know that it's mostly the stock version of Android with some extra features being added to it.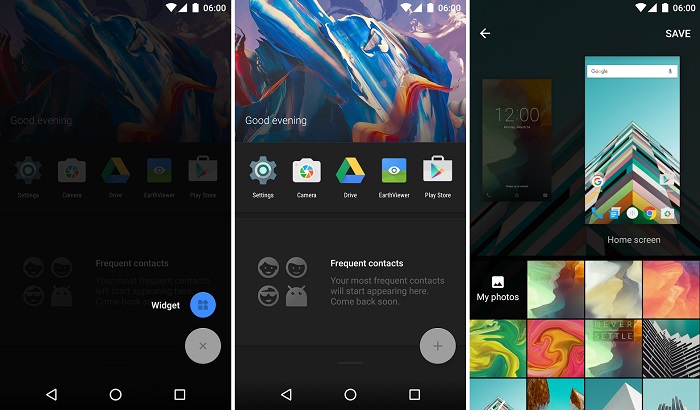 The images above also reveal alert slider setting, home screen customizations as well as some new wallpapers. For those who don't know what a soak test is, let us tell you that during a soak test only a small number of users receive the update, and, if there are no issues with the update the full fledged roll out is started by the company.
As OxygenOS is mostly stock Android with some tweaks, we don't think there will be any bugs or issues with this update. Hence, you can expect the Marshmallow update soon making its way on your OnePlus 2.