After creating a lot of buzz on the Internet, the OnePlus 3 was finally launched this week. While OnePlus did announce two variants of the OnePlus 3, only one of them is available for purchase right now.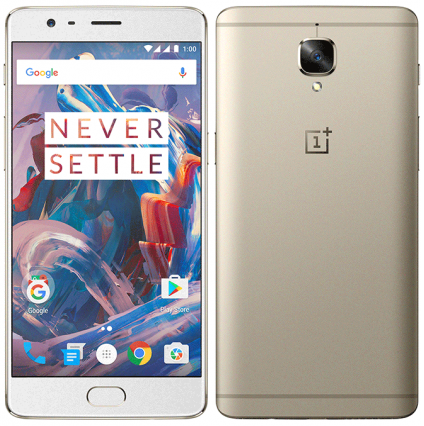 The Graphite variant of the OnePlus 3 is easily available for purchase, no invite needed. However, you will have to wait more if you want to buy the Soft Gold variant. When being asked about the availability of Soft Gold variant on Twitter, OnePlus Co-Founder Carl Pei tweeted back "some time in the latter part of July."
Specs wise, the OnePlus 3 is one heck of a beast. It's powered by Snapdragon 820 SoC which is paired with 6 GB RAM and Adreno 530 GPU. Well, that's a lot of RAM. Other specs include 5.5-inch FHD AMOLED display, 64 GB internal storage, 16 MP rear camera, 8 MP front camera and fingerprint Scanner on the home button.
The OnePlus 3 runs on OxygenOS 3.1 which is based on Android 6.0.1 Marshmallow. OxygenOS provides near stock Android experience with some useful customization thrown in. OnePlus ships this device with 3000 mAh battery ,and, the Dash Charge technology can charge the phone from 0 to 60% in 30 minutes.
The OnePlus 3 also has dual SIM slot just in case one SIM card isn't enough for you. NFC which was missing from the OnePlus 2 has returned on the OnePlus 3. While everything looks so good, we are still skeptical about the software support, given the fact that OnePlus has failed to provide updates on time. Marshmallow update for OnePlus 2 was just rolled out recently, whereas, there are no signs of Marshmallow's roll out for OnePlus X.
Having said that, the OnePlus 3 is a great deal for a price tag of ₹27,999. Are you planning to buy the OnePlus 3?