After launching the OnePlus 3 in June last year, OnePlus launched the 3T in last November. Unlike the OnePlus 3, which came with 64 GB internal storage, the OnePlus 3T had two variants – 64 GB storage and 128 GB storage. The 64 GB variant of the 3T is already available for purchase, however, the company is now bringing the 128 GB variant as well to India.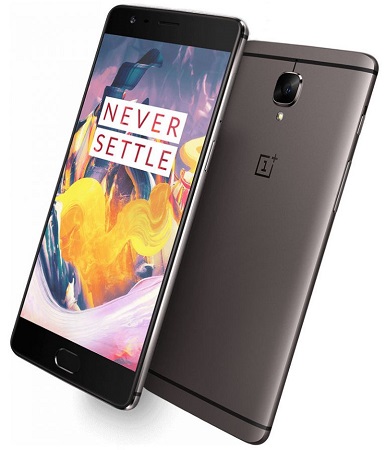 Apart from the difference in the amount of storage, all other specifications are same on both the models of the OnePlus 3T. If you are someone who has a large library of music and videos, and like capturing photos a lot, then 64 GB of storage may not be enough for you. Well, if that's the case, you can go for the 128 GB storage variant.
While the 64 GB storage variant of the OnePlus 3T is priced at ₹29,999 ,  the 128 GB variant comes with a price tag of ₹34,999. Like the OnePlus 3, the OnePlus 3T is also offered in two color options – Gunmetal and Soft Gold. The Gunmetal 128 GB variant will be available for purchase tomorrow on Amazon India. It will be available between 10 AM and 10 PM, however, only Amazon Prime members will be able to buy it.
If you are not an Amazon Prime member, you can buy the OnePlus 3T Gunmetal 128 GB next week through open sale which will start on February 25. Be sure to check out our OnePlus 3T review if you are planning to buy one.