After announcing the all-black OnePlus 3T colette edition last week, OnePlus has now announced another all-black OnePlus 3T which is called the OnePlus 3T Midnight Black.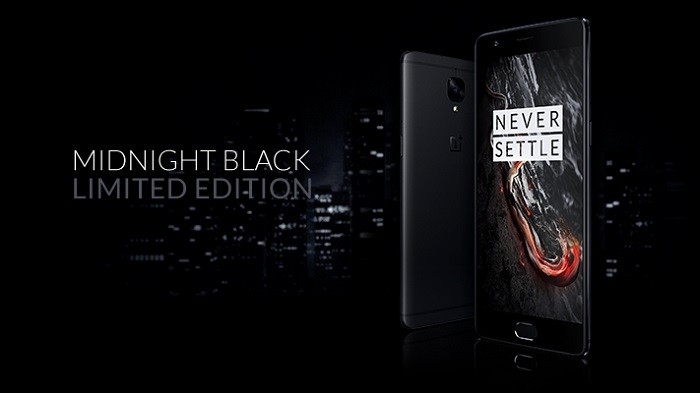 Like the colette edition, the Midnight Black too is a limited edition and is all-black. The only difference between both these editions is that the Midnight Black edition doesn't come with the colette moniker at the back. Also, while the colette edition was only available for purchase in Paris, the Midnight Black edition can be purchased online.
"An all-black OnePlus device has been in the works for close to a year now. None of the various coloring processes we attempted resulted in the premium deep black coat that we were aiming for. So, we decided to hold off on releasing a black version of the OnePlus 3T. Over 30 variations later, we're finally ready to reveal a premium, all-black smartphone deserving of the Never Settle mantra: the OnePlus 3T Midnight Black." said Carl Pei, Co-Founder of OnePlus.
The OnePlus 3T Midnight Black boasts the same set of specifications that are found on the original OnePlus 3T, however, while the original OnePlus 3T is offered with 64 GB and 128 GB of storage, the Midnight Black edition is only offered with 128 GB of storage.
Speaking of availability, the OnePlus 3T Midnight Black edition will be available on HypeBeast at 4 pm GMT from March 24 with a price tag of $479/€479. If you are from India, it will be available for purchase on Amazon India at 2 pm on March 31 with a price tag of ₹34,999. Having said that, this is a limited edition so you will have to be real quick during the sale if you want to buy one.