OnePlus 5, the successor to last year's OnePlus 3T, was rumored to launch on June 15. However, a leaked teaser coming out of China now suggests a different date for the launch. According to this teaser, the OnePlus 5 is now said to be launched on June 20.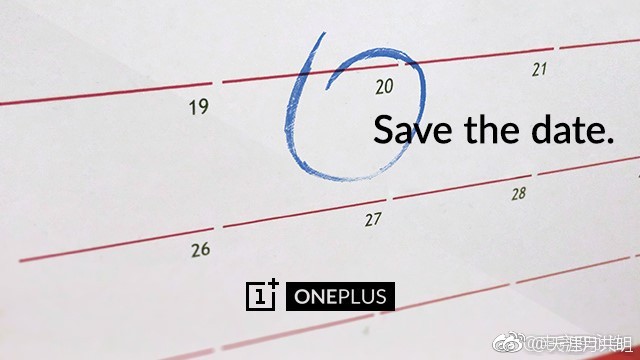 This teaser (pictured above) popped up on Chinese social network Weibo. The teaser shows a calendar with the date 20 encircled. You can also see the OnePlus logo on the teaser along with "Save the date" written over it. Well, we know, only the date is visible and the month is not, so you might ask why June 20 and not July 20 or something. Well, the OnePlus 3 was launched around the same time last year which is why we are expecting the OnePlus 5 to launch this month.
Also, there are many rumors doing rounds on the Internet, and, the only thing we know about the OnePlus 5, at least officially, is that it will be powered by Snapdragon 835 SoC and will be the "thinnest flagship phone". However, speaking of the rumors, the OnePlus 5 is said to flaunt dual camera setup at its back and have 8 GB of RAM under the hood.
Well, all we can do right now is wait for OnePlus to share some more information about the launch of the OnePlus 5 and take the teasers that pop up on the Internet with a proverbial grain of salt.