While we have seen quite a few flagship smartphones already this year, one handset we are particularly interested about the is the upcoming OnePlus 5. While there have been rumours going around for quite some time, the details from verified sources has just surfaced.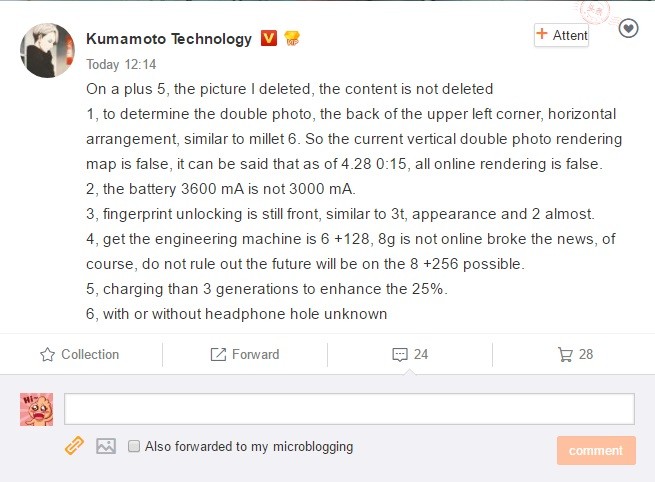 According to a post from Kumamoto Technology, who claims to have details about the upcoming OnePlus 5, all the renders of the alleged OnePlus 5 (including the one circulated by India Today) are fake. The handset is expected to be unveiled in late June and may see a slight hike compared to the regular pricing structure.
Even though the OnePlus 5 is confirmed to have a dual rear camera setup, the handset would have a horizontally placed camera setup like the Xiaomi Mi 6, instead of the vertically placed arrangement depicted in the renders circulating on the internet. Additionally, design-wise, the handset would continue the design language seen in the OnePlus 3T.
Further, the OnePlus 5 is rumored to be powered by the Qualcomm Snapdragon 835 chipset and is expected to ship with 6 GB of RAM and 128 GB of internal storage. However, there might be a higher variant with 8 GB of RAM and 256 GB of storage. Additionally, the flagship would be powered by a 3600 mAh battery which is said to have a 25 percent improvement in charging over the previous flagships.