Last year, OnePlus launched the OnePlus 3 in June, and then immediately after five months, the company launched the OnePlus 3T as a mid-cycle refresh. Well, it looks like OnePlus is going to stick to the same strategy this year as well by launching the OnePlus 5T, an alleged render of which has surfaced online.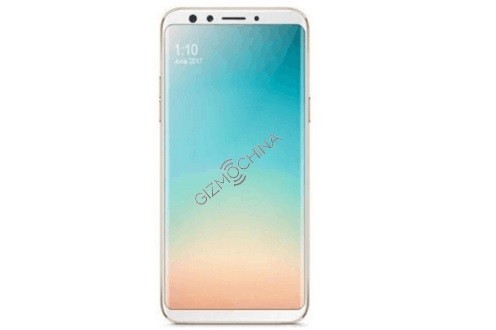 A render (pictured above) of what is allegedly the OnePlus 5T has been leaked by Gizmochina. As you can see from the render, the design is totally different from what we have seen on the OnePlus 5. The bezels are smaller, the screen is taller with rounded corners and there's no fingerprint scanner on the front. It actually looks like Samsung's Galaxy S8. Isn't it?
Until now, OnePlus has stuck with Full-HD resolution displays on its smartphones, however, according to the information received by Gizmochina from their source, the OnePlus 5T will come with a 6-inch display having 18:9 aspect ratio and a resolution of 2160 x 1080 pixels. The phone also seems to have curved edges, but there's no concrete information about it yet.
That said, the design of this alleged OnePlus 5T looks similar to the OPPO F5 that has been making rounds on the Internet lately. Well, we shouldn't forget that OPPO is the parent company of OnePlus. Moreover, the OnePlus 5 which was launched back in June this year also looks exactly the same as the OPPO R11. Hence, don't be surprised if you come across two phones in the future that are named differently but look like each other.
Having said that, what's also worth noting is that this might not actually be the OnePlus 5T, and instead, might be the OnePlus 6, because we are looking at a complete design overhaul here. If it was the 5T, it would have looked like the OnePlus 5 with some improvements to the hardware. Just like what OnePlus did with the 3 and 3T last year.
Another reason why this may not be the OnePlus 5T is because there have been reports which said that the company will skip the 5T and will instead launch the OnePlus 6. Moreover, the OnePlus 5 has gone out of stock in many countries and there's no information from the company regarding stock replenishment which hints at the company planning to launch its next smartphone earlier than expected.
For now, take all this information with a proverbial grain of salt as there's no official word yet from OnePlus regarding the 5T or the 6? That said, what do you think of this render of alleged OnePlus 5T that has leaked online? Do share your thoughts in the comments down below.