We have been hearing about the OnePlus 5T for quite some time now. The OnePlus 5T is going to be a mid-cycle refresh to the OnePlus 5 that was launched back in June this year. The OnePlus 5T is rumored to be launched on November 16, and, as we inch closer to this rumored launch of the 5T, we keep coming across more and more information pertaining to this smartphone, with the latest one being a leaked press render that gives us our clearest look yet at the 5T.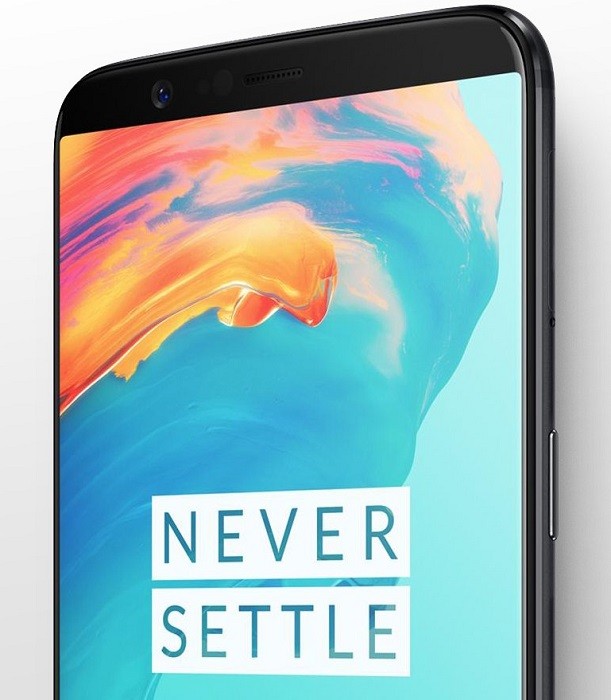 This press render of the OnePlus 5T (pictured above) was leaked by the ever so reliable leakster Evan Blass through his Twitter handle. As you can see, this render shows off only the top-half portion of the OnePlus 5T, however, you can clearly see the front-facing camera, power button on the right side, earpiece, small bezels, and, rounded screen corners.
Agreed. Those screen corners aren't as rounded as the ones we have seen on other smartphones like the LG G6, LG V30 or even the Xiaomi Mi MIX 2. But, what's important is that the 5T does have rounded screen corners as opposed to the OnePlus 5 which doesn't.
That said, the render also shows off a new wallpaper which kinda looks cool.
Speaking about the differences between the OnePlus 5 and OnePlus 5T, the latter is said to come with a 6-inch display with resolution of 2160 x 1080 pixels and aspect ratio of 18:9. The 5T is also said to come with improvements in the camera and battery department apart from shrunken bezels.
OnePlus hasn't yet confirmed the existence of OnePlus 5T (or is it going to be called 6?), but, we are pretty sure to hear more about this new OnePlus smartphone in the coming days.